To all of my friends, I would like to say happy id – fit may Allah bless you all
Please forgive me if I have made mistakes. Lets start from the very beginning.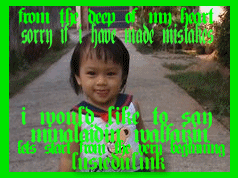 Thanks for
ASEP CANDA
who made this card for me. Thanks a lot brother.
For you all: Please take this card!!!